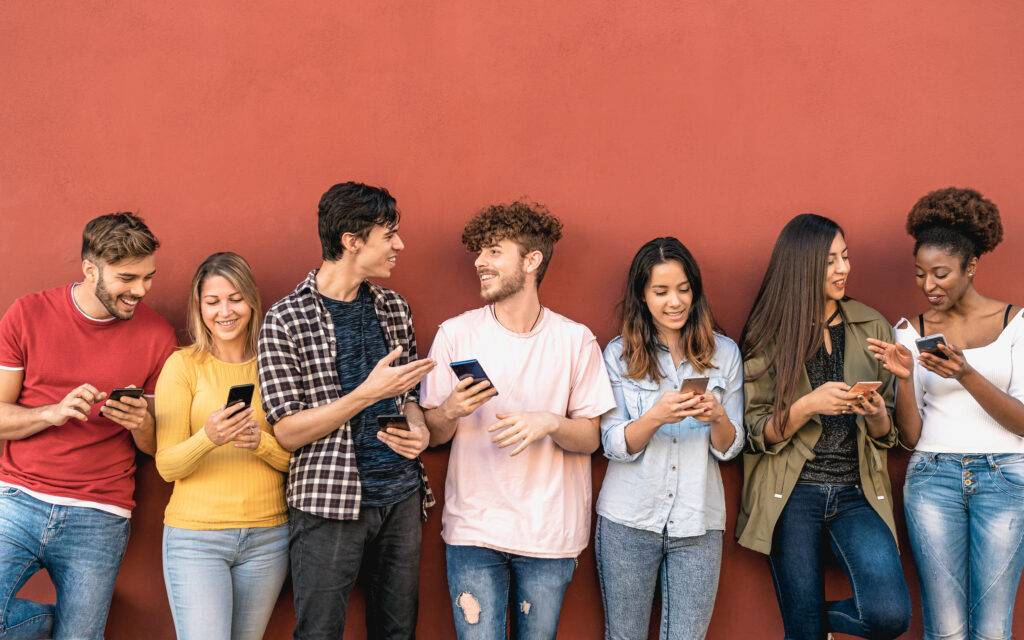 Insuring Millennials and Gen-Z: Why It's More Important Than You Think
Millennials and Gen-Z are often stereotyped as being reckless with their finances and not taking insurance seriously. However, this couldn't be further from the truth. Studies have shown that a significant majority of Millennials and Gen-Z believe that having insurance is important. So why are they underserved and underinsured.
In this blog post, we'll look at why insuring Millennials and Gen-Z is more important than ever and how insurers can tailor their products to meet their needs.
Changing Landscape
As the world changes, new insurance challenges are directly impacting these generations. For instance, the gig economy is booming and ever-evolving, student debt is ballooning, and the rising cost of living coupled with inflation, have all contributed to more Millennials and Gen-Z living paycheck to paycheck. Without much in savings, they simply don't have much available for unexpected expenses. We are also facing a time of ever-increasing and evolving risks; such as growing identity theft, cybercrime, and social media liability. By understanding these developing risks, insurers can create products that better meet generational needs.
Health, Life & Wellness
Health insurance is particularly important for Millennials and Gen-Z. They're more likely to be uninsured than any other age group, with around one in four not having any coverage. Those that do have health insurance often have painfully high deductibles or a very limited network of providers. Unexpected medical bills can be financially devastating and even crimpling. Insurers can tailor their policies to meet this need by offering more flexible payment options, telemedicine services, coverage for alternative treatments like acupuncture, mental health services and customizing back-end risk selection and reinsurance processes.
Life insurance is something many Millennials and Gen-Z don't ever think about. They often express a lack of need due to having no dependents or limited assets. However, life insurance can provide a valuable safety net that should not be overlooked. For example, if a young and healthy person suddenly passes away, their family could be left with unexpected funeral expenses and a pile of outstanding debts. We often see loved ones creating crowd-funding pages on Gofundme.com or EverLoved to cover medical or funeral expenses. Life insurance can help cover these costs at a fraction of the actual cost and ease the financial burden on loved ones, perhaps even leaving them with a financial gift as well.
Maybe we should be crowdfunding our life insurance while we are still living? Or proactively insuring our future as well as our loved ones in a more creative fashion. Perhaps coupling life insurance with another product or service that is consumed regularly by the underinsured generations.
What do they want?
Millennials and Gen-Z don't want one-size-fits-all insurance policies. They value customization, speed and quality. Insurers can and should cater to this. Lemonade (which we love for many reasons) attempted to hit these marks but are still falling short. For example, Lemonade allows speed and customization but lacks the quality and completeness of a traditional policy. Lemonade has tried to deliver to this niche market, offering speed in underwriting and claims and agility in coverage selection but lacks the sophistication, wholesomeness and broadness of a traditional carrier. While they tout their record-breaking claims settlement practices, they still have failed to captivate the massively underinsured generations and will lose customers with age and sophistication.
What's next?
It is no surprise that technology plays a significant role in insuring Millennials and Gen-Z. They expect speed, convenience, and a seamless digital experience. Insurers that utilize technology effectively will be more appealing to this demographic without sacrificing the coveted pillars of traditional insurance. Brokers, such as ASZ International are bridging many of these gaps between a underserved generation and a variety of carriers, but there is still a need for change on both ends.
For example, auto insurance companies that use telematics devices to monitor driving habits and offer discounts to safe drivers may be more attractive to younger drivers. However, customers are becoming more reflective and sophisticated, beginning to realize they don't want to sacrifice personal privacy for savings. Instead, they save elsewhere. It wouldn't be surprising to us to see more pushback on the data grab overreach we are witnessing from carriers, manufacturers and more.
Insuring millennials and Gen-Z is more important than ever. These generations face unique risks and need tailored insurance products that meet their needs. It's also important for insurers to keep up with technology and offer a seamless digital experience, without massive data overreach.
By better understanding the evolving needs and desires of these generations, insurers will be able to tap into a largely untapped market and help protect young adults to live long and properly insured lives.
LEGAL DISCLAIMER: The information provided in this communication is not intended to constitute legal advice and should not be construed as such. All information, content, and materials available in this communication are for general informational purposes only. Listeners, viewers, readers, users, browsers, or recipients of this communication are advised to consult with their attorney to obtain advice regarding any specific legal matter.
No listener, viewer, reader, user, browser, or recipient of this communication should make decisions or take actions solely based on the information contained herein without first seeking legal advice from qualified legal counsel in the relevant jurisdiction. It is important to note that individual circumstances can vary, and only your personal attorney can provide guidance on whether the information provided here is applicable or appropriate to your particular situation.
The views expressed in this communication are solely those of the individual creators in their individual capacities and do not represent the opinions of ASZ International, Inc. doing business as ASZ Associates. Any actions taken or refrained from, based on the contents of this communication, are undertaken at your own risk, and all liability with respect to such actions or inactions is hereby expressly disclaimed.
The content in this communication is provided "as is," and no representations are made regarding its accuracy, completeness, or reliability. It is important to independently verify any information presented here and to consult legal professionals for advice tailored to your specific circumstances.