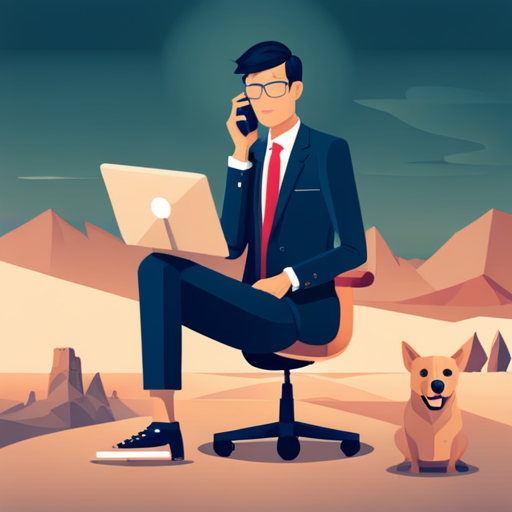 Artificial intelligence (AI) has undoubtedly made life easier for millions of people, bringing everything from virtual assistants to medical diagnoses within easier reach. Unfortunately, there is a downside to AI as well: it is also used by cybercriminals to perpetrate scams and other malicious activities. One example of this is AI phone scams, which have been on the rise in recent years. These scams are harder than ever to recognize and can cause significant financial damage to businesses that fall prey to them. In this blog post, we will look at how AI phone scams work and explore why cyber insurance is a valuable tool in protecting your business from them.
AI phone scams, also known as voice phishing or vishing, are scams in which cybercriminals use AI-generated voice technology to impersonate real people or entities. They can create very convincing simulations of customer service agents, executives, and even law enforcement officers. These scams often involve social engineering, psychology-based tactics designed to trick people into giving up valuable information or making payments they shouldn't. They have been used to trick businesses into wiring money to fake accounts, steal sensitive data, and even deploy ransomware.
AI phone scammers will often do their research ahead of time, researching a company and its employees online to learn who might be the best target. They will then place calls to these employees using spoofed numbers that appear to be legitimate. Once someone picks up, the scammers will then use psychological tactics to create a sense of urgency, fear, or confusion. They might claim to be from a critical department like IT or HR and threaten that the employee's job is in jeopardy if they don't act quickly.
Cyber insurance is an essential tool for any company that wants to prepare for potential AI phone scams. It is designed to help businesses recover from data breaches, cyberattacks, and other technology-related incidents that cause damage or loss. This can include the costs associated with investigating a cyber incident, notifying customers, restoring data, and more. For example, if your business falls victim to an AI phone scam that leads to a data breach, cyber insurance can help cover the costs of notifying affected individuals, providing credit monitoring services, and offering them identity theft protection.
AI phone scams pose a serious threat to businesses of all sizes. With the rise of AI technology making them even harder to detect, it's essential to take steps to protect your assets. Cyber insurance is one of the most valuable tools in your arsenal when it comes to defending your business against these types of scams. With comprehensive coverage, you can minimize the financial and reputational damage that can come with a successful attack. By investing in cyber insurance, you demonstrate that you are taking proactive steps to defend against the latest threats, while safeguarding your reputation and business interests.