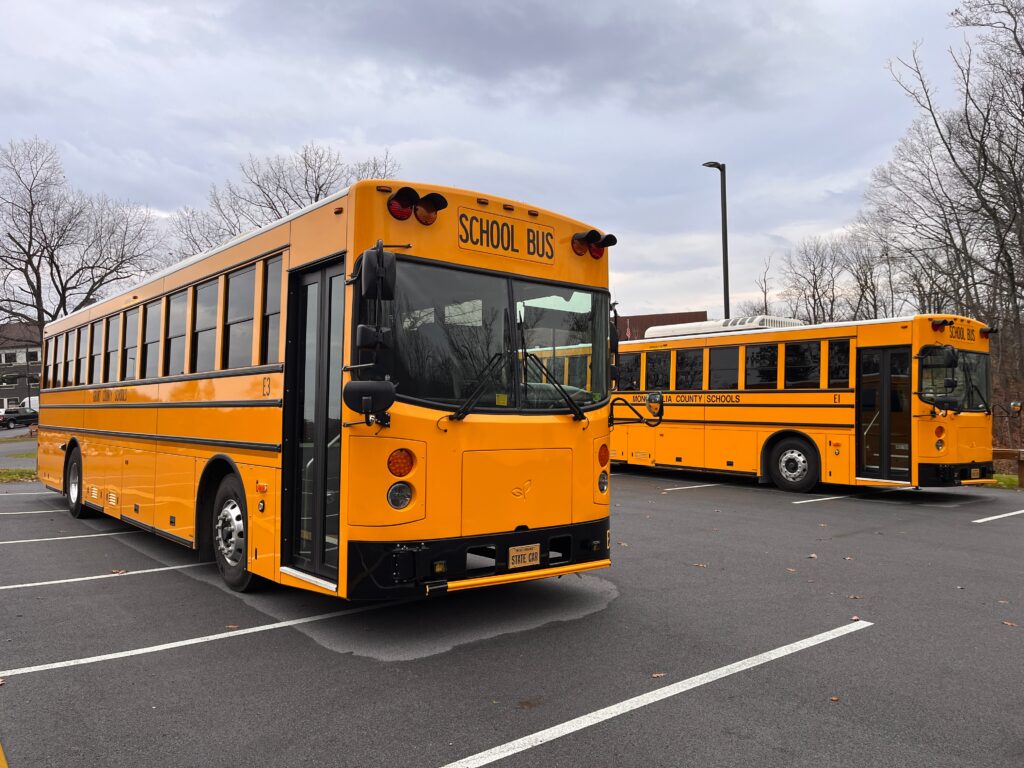 In a world increasingly focused on reducing carbon emissions, industries across the board are stepping up to adopt sustainable alternatives. At the forefront of this environmental shift are electric vehicles (EVs), paving the way for a cleaner and greener future. The impact of this transition is felt not only in personal transportation but also in the realm of public transportation, with a remarkable surge in the adoption of electronic vehicles. Now, this revolutionary wave is extending its reach to an essential mode of transportation for millions of students in the United States: school buses. In this blog, we embark on an exciting exploration of the implications of incorporating electric school buses, delving into their environmental benefits, financial advantages, and safety considerations.
The Green Pioneers: Unveiling the Environmental Benefits
Electric school buses stand tall as beacons of eco-friendliness. Their most striking feature is their ability to eliminate tailpipe emissions entirely, making them an undeniable force in curbing air pollution. An electric bus on the road is akin to removing five passenger cars from circulation, demonstrating their immense potential in combating climate change. Yet the environmental advantages don't stop there. Electric buses also lend a helping hand in reducing noise pollution, contributing to a more tranquil and healthier urban environment. Moreover, the true power of these buses lies in their capacity to lessen our reliance on fossil fuels, thereby paving the way towards a sustainable and energy-efficient future.
Safety Takes the Spotlight: Addressing Concerns
Addressing safety concerns is paramount when introducing new technology, and electric school buses are no exception. While insurance costs for electric buses may be approximately 30% higher than their diesel counterparts, this is largely due to the vehicle's higher value and the perceived cost of repairs after an accident. However, it's essential to recognize that battery technology has come a long way in recent years, significantly reducing potential risks. Many electric buses are equipped with battery backup systems and auto-shutoff features designed to prevent fires and ensure passenger safety. Additionally, new school buses come equipped with advanced safety features such as backup cameras, stop signs, and lights to facilitate safe loading and unloading of students.
Bridging the Perception Gap: A Bright Future
Undoubtedly, the road to embracing electric school buses is not without challenges, with public perception being one of the primary hurdles. However, proactive customer education campaigns play a vital role in debunking myths and promoting the numerous benefits of this cutting-edge technology. Electric school buses serve as powerful symbols of commitment to sustainability and safety, making them a sound investment in the long run. As communities increasingly prioritize sustainability, these buses present an invaluable opportunity to drive progress towards a greener, safer future.
An Electrifying Choice: Unveiling the Full Potential
Electric school buses represent a transformative alternative to traditional diesel buses, promising substantial environmental benefits, considerable cost savings, and unwavering dedication to safety. While the initial investment and insurance costs may raise eyebrows, the long-term financial advantages, coupled with government incentives, position electric buses as a financially viable and responsible choice. Beyond the numbers, they symbolize a deep-rooted commitment to safeguarding our planet and our children's future. As more communities join the charge towards sustainability, electric school buses take center stage in this resounding symphony of positive change.
LEGAL DISCLAIMER: The information provided in this communication is not intended to constitute legal advice and should not be construed as such. All information, content, and materials available in this communication are for general informational purposes only. Listeners, viewers, readers, users, browsers, or recipients of this communication are advised to consult with their attorney to obtain advice regarding any specific legal matter.
No listener, viewer, reader, user, browser, or recipient of this communication should make decisions or take actions solely based on the information contained herein without first seeking legal advice from qualified legal counsel in the relevant jurisdiction. It is important to note that individual circumstances can vary, and only your personal attorney can provide guidance on whether the information provided here is applicable or appropriate to your particular situation.
The views expressed in this communication are solely those of the individual creators in their individual capacities and do not represent the opinions of ASZ International, Inc. doing business as ASZ Associates. Any actions taken or refrained from, based on the contents of this communication, are undertaken at your own risk, and all liability with respect to such actions or inactions is hereby expressly disclaimed.
The content in this communication is provided "as is," and no representations are made regarding its accuracy, completeness, or reliability. It is important to independently verify any information presented here and to consult legal professionals for advice tailored to your specific circumstances.