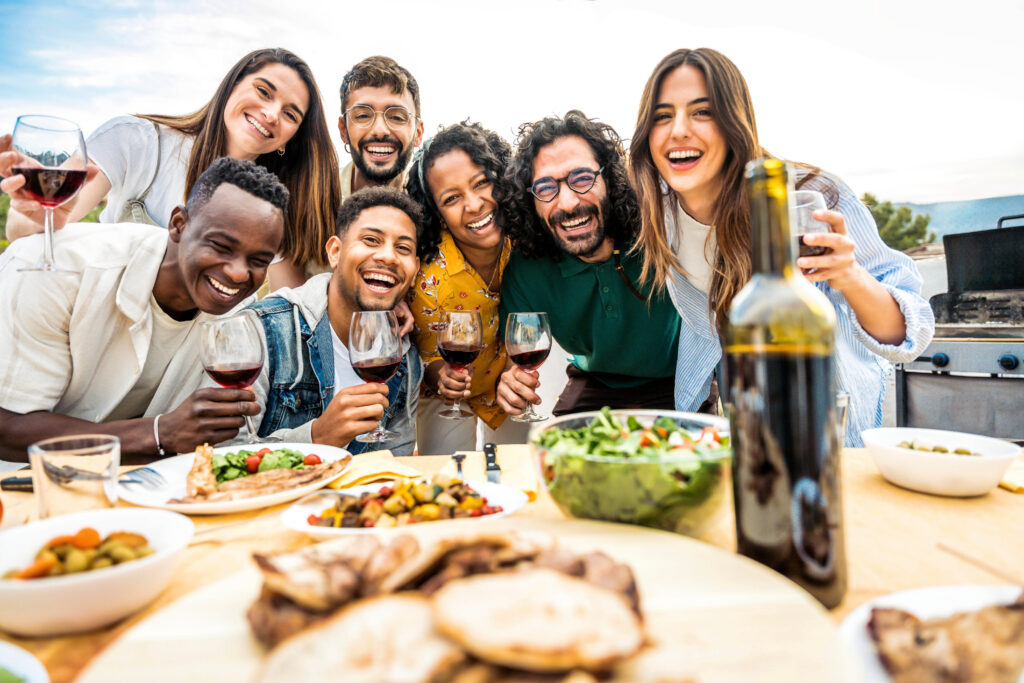 As we all strive to get back to normal and start socializing again, we must remember that hosting any type of gathering comes with a certain level of responsibility. Planning an event can be a lot of work, but it is important to remember that it also comes with potential liabilities that can cause serious problems if not handled correctly. Whether you are hosting a party, get-together, or BBQ, it is important to understand the potential liabilities and take steps to protect yourself and your guests.
Alcohol-Related Issues
Alcohol is often a part of social gatherings and can lead to a variety of issues if not monitored properly. As a host, it is your responsibility to ensure that none of your guests drink too much and try to drive home. To avoid any potential accidents or lawsuits, consider hiring a professional bartender or limiting the amount of alcohol available.
Food Safety Concerns
Food safety is another important consideration when hosting any gathering that includes food and drinks. Always make sure to handle food properly and keep it at safe temperatures to avoid any illnesses. Make sure to label any dishes that may contain allergens and provide options for any guests with dietary restrictions.
Noise Complaints
Depending on where you live, noise complaints from neighbors are a common issue when hosting any type of gathering. To avoid any issues, communicate with your neighbors beforehand about your plans and how you will handle any potential noise complaints. Consider moving the event inside after a certain time to minimize any disturbances.
Personal Injuries
Lastly, personal injuries can happen at any gathering. Make sure your property is free of hazards or anything that can cause an accident, and always keep a first-aid kit on hand. Consider hiring a professional bartender or security guard to monitor the event and prevent any physical altercations.
Hosting a party, get-together, or BBQ can be a fun and memorable experience, but it also comes with a certain level of responsibility. Knowing the potential liabilities and taking steps to prevent them can make all the difference. It is important to communicate with your guests, be aware of your surroundings, and handle any issues that may arise quickly and responsibly.
Remember to never let the fear of potential liabilities ruin the fun. By following these safety tips and guidelines, you will be able to enjoy your event while keeping yourself and your guests safe and free from harm.
LEGAL DISCLAIMER: The information provided in this communication is not intended to constitute legal advice and should not be construed as such. All information, content, and materials available in this communication are for general informational purposes only. Listeners, viewers, readers, users, browsers, or recipients of this communication are advised to consult with their attorney to obtain advice regarding any specific legal matter.
No listener, viewer, reader, user, browser, or recipient of this communication should make decisions or take actions solely based on the information contained herein without first seeking legal advice from qualified legal counsel in the relevant jurisdiction. It is important to note that individual circumstances can vary, and only your personal attorney can provide guidance on whether the information provided here is applicable or appropriate to your particular situation.
The views expressed in this communication are solely those of the individual creators in their individual capacities and do not represent the opinions of ASZ International, Inc. doing business as ASZ Associates. Any actions taken or refrained from, based on the contents of this communication, are undertaken at your own risk, and all liability with respect to such actions or inactions is hereby expressly disclaimed.
The content in this communication is provided "as is," and no representations are made regarding its accuracy, completeness, or reliability. It is important to independently verify any information presented here and to consult legal professionals for advice tailored to your specific circumstances.